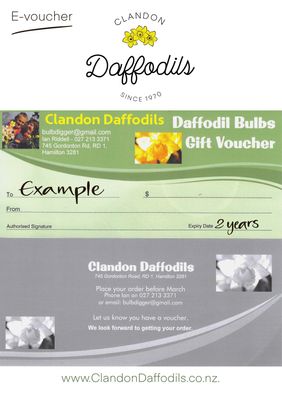 Gift Vouchers
Gift Voucher
$50.00
A daffodil bulb gift voucher is the perfect gift.
An E-GiftVoucher will be emailed to you to print off or forward. No worries about waiting for it to arrive in the snail mail!
Price Options on drop down menu - $50, $100 or $150. Contact us if you want a specific voucher amount. Email bulbdigger@gmail.com
Include To and From in "Additional Delivery Notes" at checkout.
Voucher valid for 2 years.
SKU: 0050